A strong advisor-client relationship is important to understanding how to use a trust and getting the most benefits out of the financial framework. Wealth Advisors Trust has lifted the fog on trust services secrets and is helping its clients understand how to use a trust.
Uniqueness isn't usually a celebrated trait of a financial services company. Typically wealth advisors ask for very little input from their clients and manage their assets accordingly.
But a new way to use a trust company is on the rise. The experts at Wealth Advisors Trust are some of the first in their field to work with their clients to guide the direction of services as they choose to best benefit them.
Specifically, advisors work with clients concerned with the amount of choice, freedom, and control over their assets in a way that uses financial regulations to your advantage. These trusts become even more helpful for families with special health needs or long-term concerns for financial stability.
Protecting your wealth for you and your family's future is important regardless the size of your estate, but some estates require particular attention. A well-planned advisor-client relationship allows for a personalized investment vehicle with your goals in mind.
Potential clients must consider goals — both long and short-term, who gets access to what amount of money, and when that access is allowed. When a large part of a family's wealth is invested in an operating asset — a company, real estate, or oil and gas — a well-managed trust can allow for the multiple generations to benefit within guidelines set by you.
Along with your trust advisor, clients must consider tax consequences and the laws that affect your assets. Besides the extensive safeguards offered by a trust company, interactive trust companies operate to make sure clients get the most out of their investment.
Primarily, the ability to choose the right advisor for you, the amount of wealth involved, the freedom of investment direction, and the control of your future are perhaps the most important things when deciding how to use a trust company.
There are countless horror stories about people failing to use the resources available through a trust. Regardless of the estate's size, financial planning is important. Rock icon Prince's estate is still in the courtroom nearly two years after his death because of bad estate planning. 1
Because of his lack of planning, now various far-flung relatives are lining up to get their share of the multi-million dollar estate. Simple forethought to use a trust advisor could have insured the distribution of income from Prince's estate as he saw fit. Now, intestate succession laws and a judge will decide who gets what. Knowing how to use a trust pays off.
The trust-friendly laws of South Dakota have been recognized far-and-wide. It's little wonder that billionaire families are flocking to South Dakota to open family offices to serve as homes for their South Dakota trusts. 2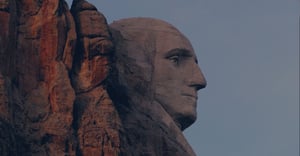 Knowing how to use a trust to minimize tax liabilities and retain a certain degree of control over your wealth and assets as they pass to the next generation is easy when you choose the right wealth advisor. With trust-friendly laws, Wealth Advisors Trust helps you understand how to use your trust to best fit your circumstances, needs, and goals. The guidance Wealth Advisors Trust provides the trustee is tailored to each client's needs.
Regardless, the multiple benefits of placing your wealth's future in the hands of a trained and trusted advisor greatly outweigh the fear of learning how to use a trust to your maximum benefit.
Furthermore, allowing skilled wealth advisors to manage your assets at your discretion comes with many benefits. An independent and neutral manager of your wealth adds a certain degree of fairness and certainty that non-professionals can't guarantee. A non-interested party doesn't get tangled-up in family drama or favor one sibling over another because as professionals they follow your directions through good times and bad.
Further, a professional knows how to handle and direct your assets and investments in ways that best serve your interests. Coupled together, the trust-user driven mentality of Wealth Advisors Trusts makes learning how to use a trust worthwhile.
You can get the most out of a trust by addressing five crucial details before you ever start one. If you're in that position now, you can learn the important ideas to consider before starting your trust right now.
Sources:
https://www.nytimes.com/2017/06/25/arts/music/new-disputes-over-princes-estate-cloud-the-future-of-his-vault.html