We all like to think we are the biggest and brightest stars in the wealth management universe, but the truth is, there is a lot of competition out there. Much focus is given to adding new clients. However, it is equally important to keep those hard won accounts.
So, how happy are your clients? It is a hard metric to measure with most clients either too afraid or too kind to give true opinions, especially when directly asked by you. According to a 2014 Morningstar study, 55% of investors that were studied considered firing their advisor.
If that statistic didn't wake you up, it should! So how do you retain your practice's most prized possessions?
Here are three determining factors from a Spectrum Group study, which surveyed over 1,500 affluent households.
1. Response Time
Everyone likes to feel valued, even ourselves when dealing with colleagues, internal contacts, and even wholesalers.
In the study, clients cited not returning calls in a reasonable time frame as one of the top reasons they would switch advisors. As we go through a busy day of portfolios, staff, and marketing, advisors need to remember it's the small things like these that keep a client happy and content. The best way to keep up is to have a dedicated system.
Most advisors segment their book by account, size, or total household net worth but, whatever the metric, the most important piece is to verbalize it to your client and stick to your system. Communication ensures that the client is aware of expectations up front, and you can effectively plan your time so that it does not become a burden to your day.
2. Taxes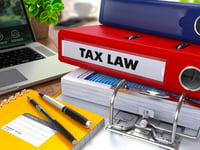 It is a subject we constantly talk about. Tax harvesting, capital gains, and even the political landscape for the future of income tax.
But how do you add real value and differentiate your firm? Offering trust consulting and estate planning to include Trusteed IRAs can be a real boost when adding and retaining assets, especially across generations.
Offering such advanced and comprehensive planning can really set apart a financial planner from an investment manager.
3. Health care
Everyone knows healthcare costs are rising - it is in the media daily. Most affluent investors expect to have enough to live comfortably through retirement, but still worry about the unknown costs of healthcare.
Help your clients plan for the inevitable by having them facilitate a meeting with the entire family. In this meeting, you can guide the conversation while developing a relationship with the other generations. But how can you help balance this need with the desires of your client to provide for themselves and their loved ones as they age?
Again, offering trust services and estate planning can be the option. These allow clients to retain control of assets and can ensure they are spent as intended and, if set up correctly, ensures that you are there to help guide the beneficiaries.
Overall, the best way to make your clients happy is to focus on them. If you've never heard of client-focused trustee services before, here's what you need to know.