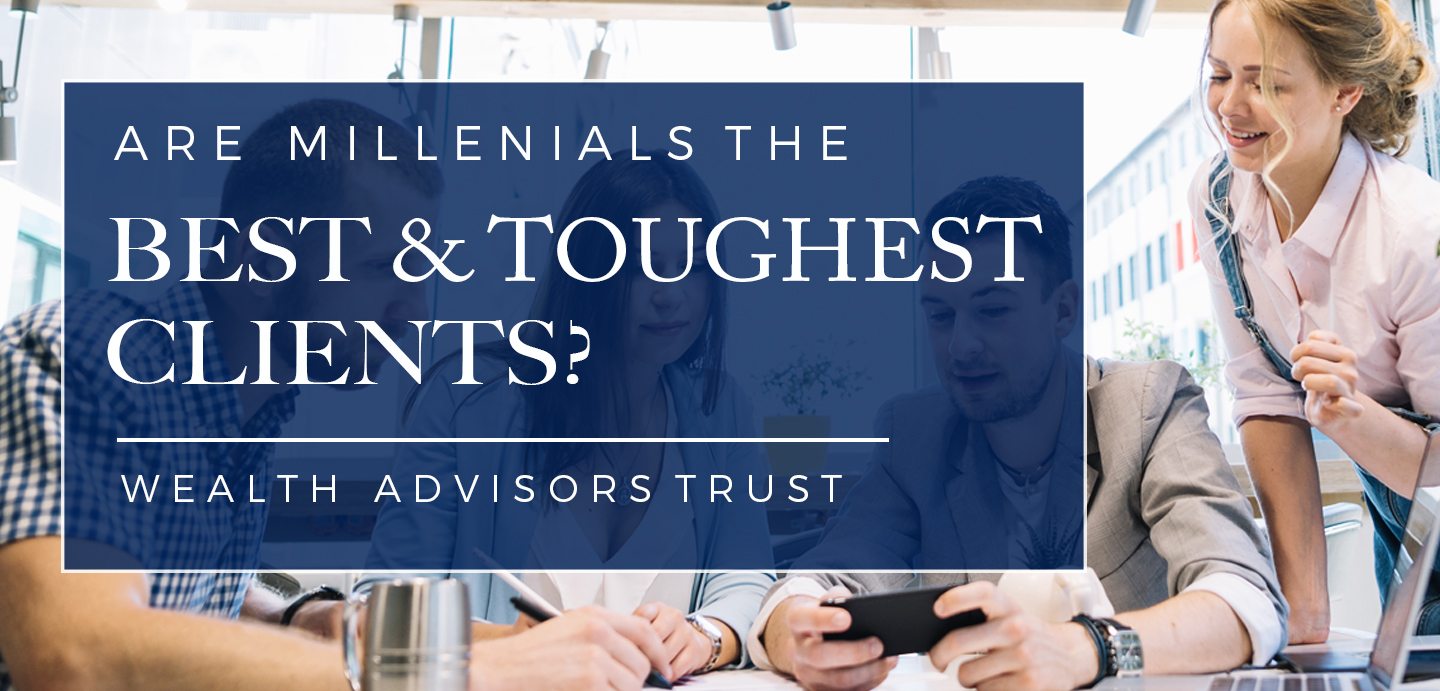 Millennials will challenge you. This is a good thing. If you don't adapt to different generations, wants and needs, you have a fuzzy problem. Traditional companies have a hard time marketing to Millennials and Gen Zers. In our opinion, we believe corporate America generally misses the mark on how to market and to service these two generations. We admit our corporate trustee services are boring, though important. Despite this, we are enjoying the process of adapting to the most engaging way to service these younger generations.
Some find it challenging to adapt. Frankly, that is the fun part of the business.
A quick refresher on Millennials and Gen Zers. They were born from 1980 to 2010. There are around 141 million of them. The US population is around 325 million. Everyone needs to learn and adapt to how these two generations see and experience the world. They are the future. Chiefly all of your marketing ideas need to be easy, honest and engaging. As an aside, they are going to save our bacon.
Step One. Below is chart that is important to embrace. Our perceptions of how Millennials save and the reality of how they save are really different. To clarify, Bank of America was the source for this study in the Spring of 2017. Millennials save more than anyone expected. As a result, we all need to not pigeon hole what or how we think of Millennials and Gen Zers. This is one example. Can you share with everyone other examples you know about in the Commentary below?
Step Two. Millennials use technology with ease. Information gathering comes naturally. Generally speaking, they will double check your claims and information. Make sure they are true. Apart from having a great digital experience for them you need to let them engage with you. How and where depends on your industry. Definitely let them challenge you. In an open forum. All companies have slip ups but the humble ones fix them with haste and transparency. In time this will build their trust and belief in your services. Easier said then done.
Step Three. People from these generations on the whole gather information differently. Generally speaking, they use videos alot, they like guidance without fluff, and they want a human experience delivered thru technology. That will vary by service and industry. Our independent corporate trustee services will have a blend of human and tech interaction. They want human experiences through humans when they feel the time is right. Companies need to deliver these marketing experiences and client services with a human and empathetic touch. In short, they want a technology answer with a human feel and response. As companies we need to present the solution knowing the right balance.
We don't feel Millennials are tough clients. They just want a great service experience at the right price.